Apartment for rent on daily basis, in Kirkenes.
This apartment is situated in a quiet neighbourhood.
The apartment has a separate entrance, size is 45 square meters.
Fully equipped kitchen with: stove, cooler/freezer, micro and coffee maker.
Private bathroom with WC and shower.
Cable-TV med Norwegian, Nordic and international channels.
Wi-Fi Internet.
1 – 3 persons.
Parking space for 1 car,
The apartment has a view over the fjord, Hurtigruten and the midnight sun.
Nice terrain for hiking short distance from the apartment, some trackes are marked.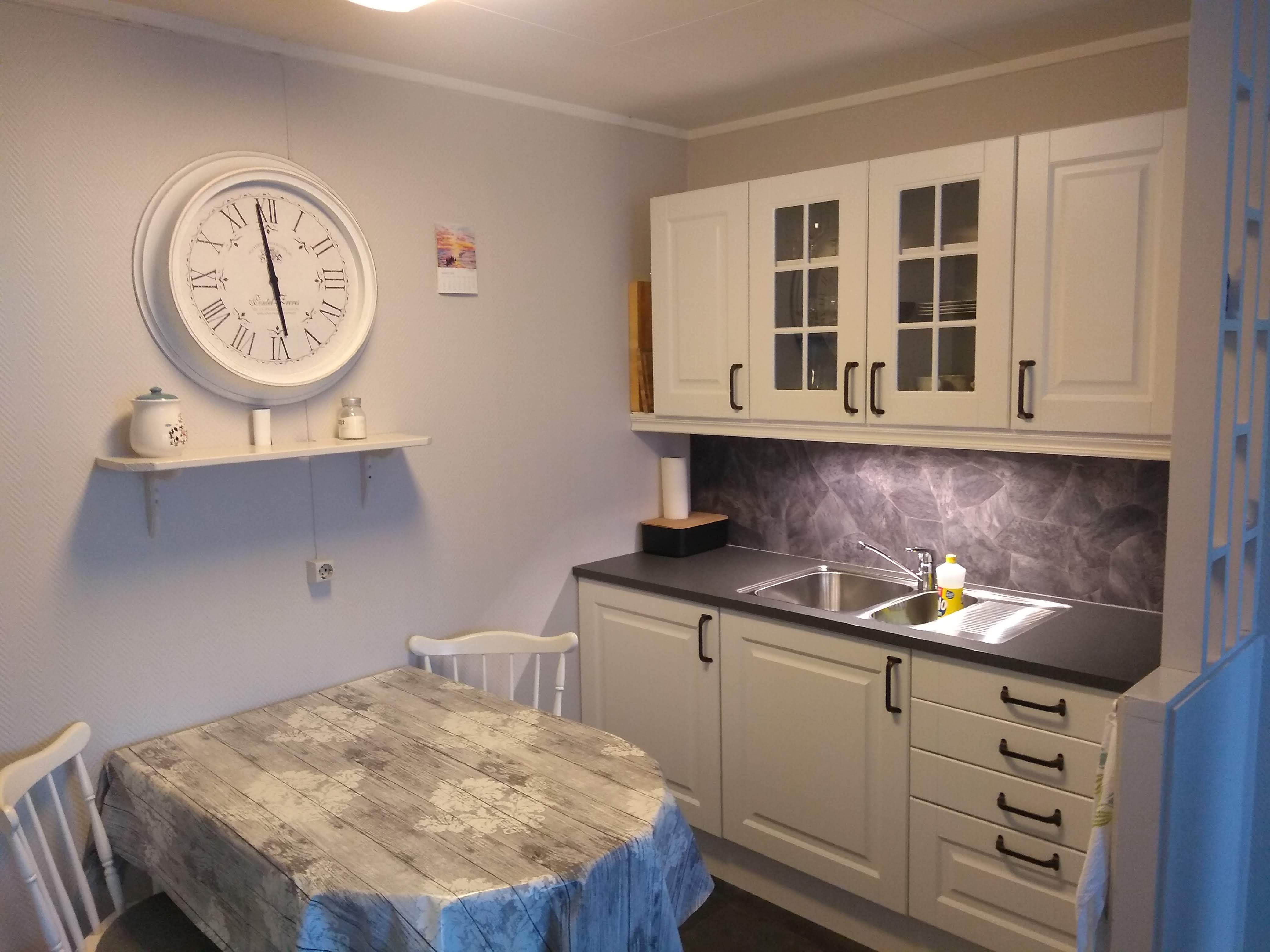 Here is our location